Garden Organic
Green Waste Bins
The Garden Organic Green Waste Bins encourage and help residents dispose of their green waste.
The service is currently available for residents in Weston Creek, Kambah, Tuggeranong and Belconnen at this stage.
2018/2019 Collection Schedule
The bin should be placed out the night before or before 7:00am of the collection day.
In order to service your green waste bin effectively and safely, bins must not be overfilled. The lid must be able to be closed fully and the mass must not exceed 50kg.
Weston Creek and Tuggeranong 

Belconnen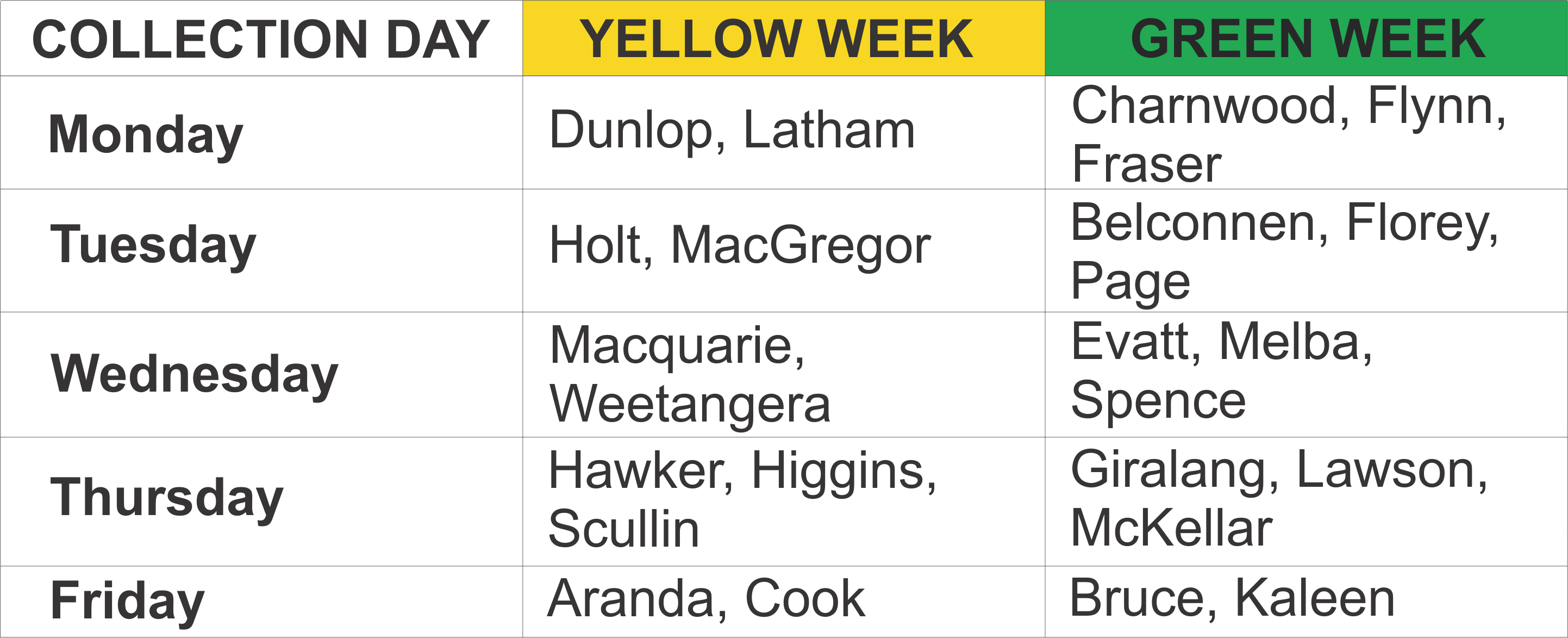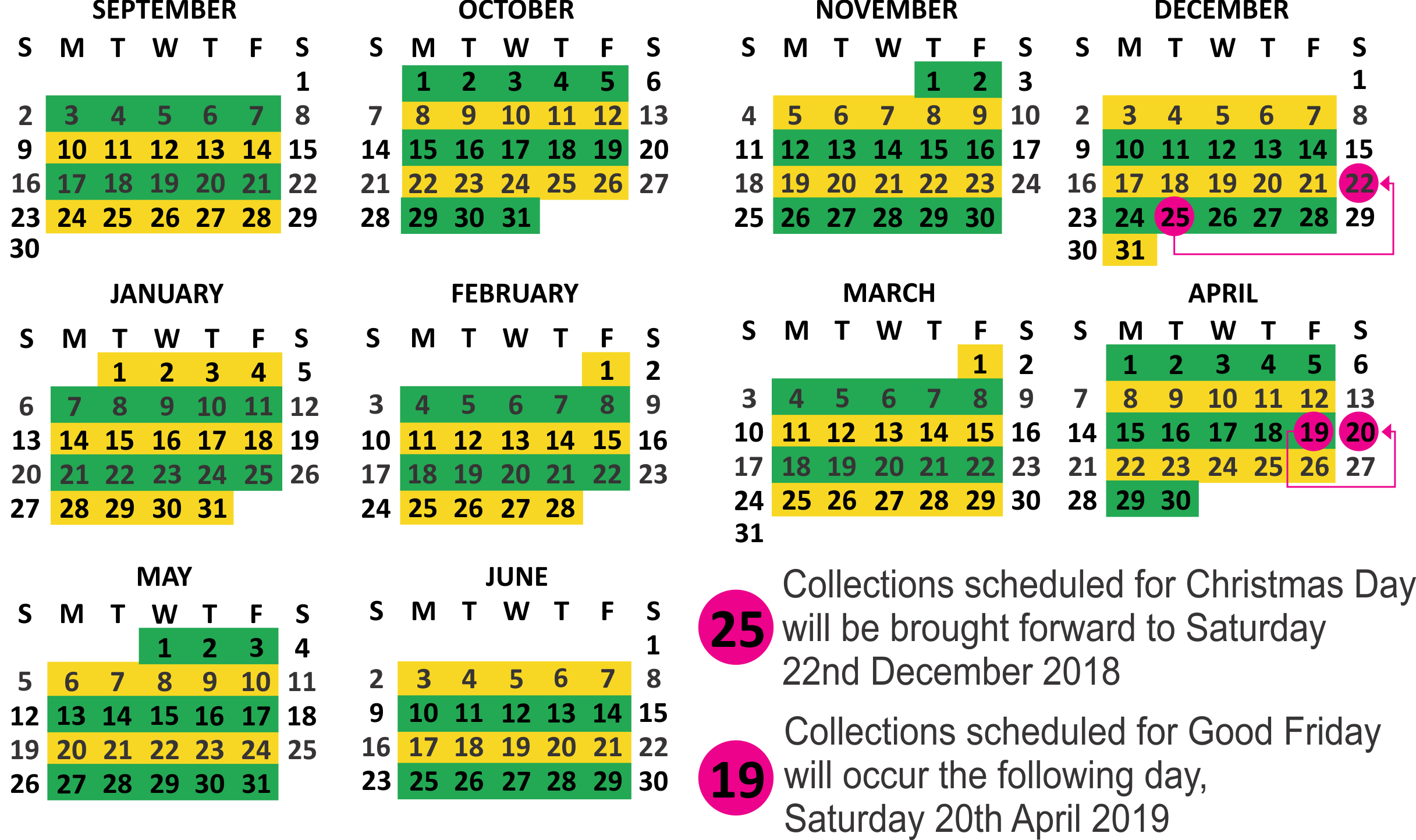 * Green waste bins will only be collected from residences that have signed up to the program. 
Collection Map
What to put in your green bin
To learn about what goes in the green bin, please download the brochure for your respective area:
What can go in the green bin?
In the ACT, the following materials can be put in your green bin:
grass clippings
leaves
branches
flowers
garden prunings
weeds
What not to put in the green bin?
In the ACT, the following materials cannot be put in your green bin:
food waste
garbage
paper and cardboard
plastic bags
stumps and logs
soil
construction materials
processed timber
recyclables
animal waste
sawdust and ash
plant pots